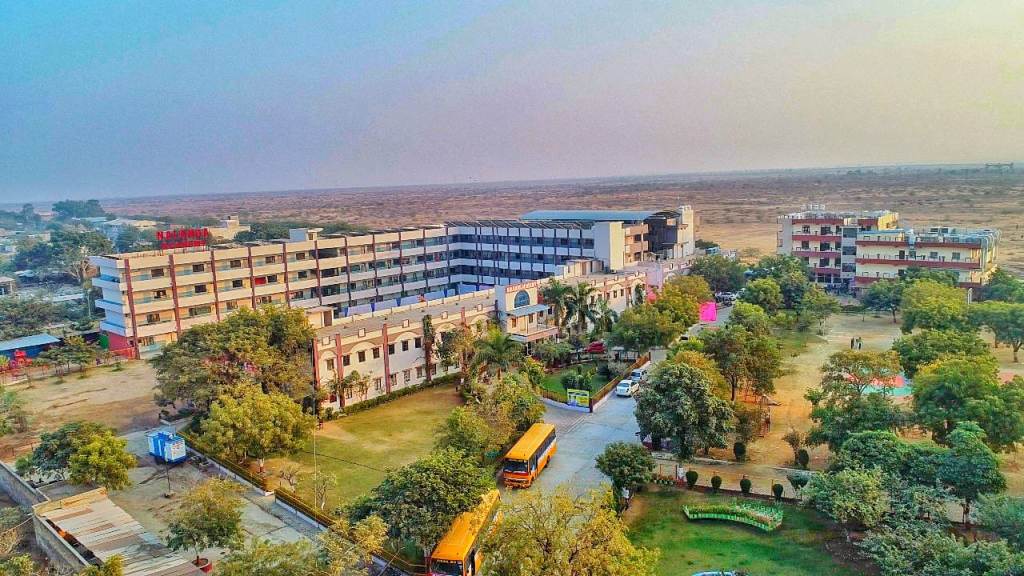 WELCOME TO NALANDA ACADEMY
Nalanda Academy, Kota is a vibrant campus in the heart of the city but away from the maddening crowd and polluted environs. Located on Road No.7 Anantpura ,Kota (Raj) Backside is reserved for forest, Right side is lake/pond, left side is a community garden & Front side is a road connected to highway NH- 52, towards Jhalawar. One of the best developed Academy in Kota. Large airy, ventilated classrooms, big play grounds surrounded by plants and trees add a new dimension to the environment.
The atmosphere is cool, friendly and full of life backed up with high order of discipline and quality education. Where hard work is recognized and rewarded, an environment where the mind can range unfettered and free of constraints. An atmosphere that encourages adaptability, responsibility and leadership. Where charity, service and self sacrifice is the norm. And above all, a loving atmosphere where love and encouragement are the preferred way of teaching, so that a child is imbued with self respect..