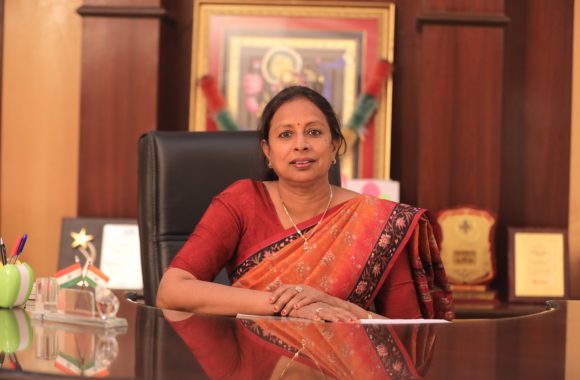 Chairperson's Message
I extend my warm greetings and heartiest congratulations to the entire Nalanda Academy. In 1982 with the esteemed inspiration and blessing of our revered Mataji Late Ms. Nand Kunwar Vijay, The school was established with the strength of 175 students. Since then it has been a fruitful journey, and today we have grown into a huge Nalanda family crossing a figure of 9,000 as an alumni . which is the outcome of hard work, dedication and sincere effort of our team , prerogative mind set of our students and ofcourse the extended co-operation of parents. The group has achieved a landmark not in quantity but in quality also. Our mission is to provide positive catalytic impulses to every child to stretch his inherent learning competencies throungh a self discovery process.At Nalanda Academy Sr. Sec. School, the uniqueness of each child is recognized, nurtured and treasured.
As Khalil Gibran rightly quoted,
Your children are not your children. They are the sons and daughters of life's longing for itself. They come through you but not from you. You may give them your love but not your thoughts. For they have their own thought
If a plant is carefully nurtured by a gardener it will become strong and bloom to the fullest. Therefore, children must be given a good education to enable them to explore the universe. I earnestly hope that we continue to aim higher and strive harder to give a brighter future to our generations. It has been a journey of successful achievements and laurels.
We look forward for welcoming you to ensure the best standard of education and personal development for your child. We want you to embark upon this journey hand-in-hand with us.
With greetings and best wishes
Hema Vijay